When it comes to pain treatment in Dothan, the chiropractic professionals at Houston County Chiropractic have the tools to assist you. The spine is the foundation of our body. Through a spinal exam, our chiropractor can identify the underlying cause of your pain and immobility before creating a chiropractic care plan to address it.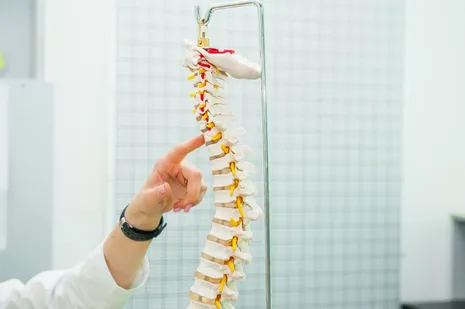 When you first visit our facility for a spinal exam, you will notice how our process differs from other facilities. What sets us apart from other facilities is our thorough spinal exam process. Rather than masking your pain with prescription medication or resorting to invasive surgery, our chiropractor seeks to relieve your pain at its source.
Consultation
We will request you discuss your discomforts with our chiropractor. You should be prepared to answer questions related to your spinal pain treatment, how long and how often you have experienced the issue and behaviors that cause pain to worsen.
Case History
Briefing us about your history is critical in a comprehensive spinal exam. In particular, we like to know information about your family medical history, lifestyle choices, nutritional habits, and treatments you have received in the past
Physical Evaluation
We have several methods available for examining your spine. To determine where to focus chiropractic adjustments, palpation techniques will be used by our chiropractor to unearth the spine's segments that have restricted mobility. In other cases, our chiropractor might wish to use other diagnostic tests during the spinal examination to determine if you have underlying conditions. Additional diagnostic tests include:
X-ray
We can also use X-rays to diagnose scoliosis, vertebral fractures, spondylosis, spondylolisthesis, and osteophytes.
Contact Our Dothan Chiropractor to Schedule a Spinal Exam
If you are suffering from back pain and wish to improve your health, you can make an appointment with Houston County Chiropractic in Dothan AL by calling us at (334) 794-4648.