One of the many techniques our chiropractor uses to treat patients is the recommendation of corrective exercises. Corrective exercises are a mixture of physical therapy and fitness training. If you are looking for pain relief in Dothan, AL, consider visiting Houston County Chiropractic. Our chiropractor has years of experience matching patients with an effective regimen of corrective exercises.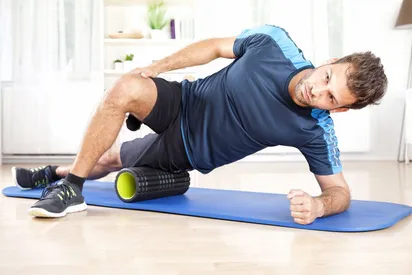 Benefits of Corrective Exercises
If patients are suffering from an injury, these exercises can help to heal injuries and strengthen damaged tissues. Corrective exercises are much different from a standard exercise program or routine. They are created especially for the individual patient to treat their specific needs, and they are also created to correct problems in the body and help the body get back to its original state.
There is a wide range of corrective exercises that our chiropractor may teach you about. These may include exercises like knee lifts, hip stretches, stretches for the hamstrings, or pulling the knees toward your chest. The individual program prescribed for you will include movements that are to treat the areas that need healing and are based on kinesiology.
Pain Relief
One of the most important results of these exercises is pain relief. Taking pain medications is risky, can be addictive, and carries many potential side effects. Corrective exercises are a natural and non-invasive method of pain relief. They don't just mask pain as pills do. Corrective exercises are based on kinesiology and actively work to help the body heal itself. These exercises are often paired with manual adjustments by the chiropractor for even more effective pain relief.
Healing the Body Faster
The exercises work to expedite your body's natural healing process. When you perform the corrective exercises that our chiropractor suggests, you can bring your entire body into a better alignment. Improved alignment promotes increased circulation. This allows for more circulation of oxygenated blood throughout your entire body. Increased oxygenated blood flow improves tissue healing, reduces swelling, and reduces inflammation.
Contact Our Chiropractor Today
At Houston County Chiropractic, we have years of experience providing pain relief to residents of Dothan, AL. Corrective exercises are one of the many ways we accomplish this. Our techniques are backed by kinesiology, making them a safe and natural alternative to traditional medical care. To learn more about corrective exercises or to schedule an appointment, call us at (334) 310-8574.