Lifestyle Advice in Dothan
Our patients often come to see our chiropractors to address specific pain symptoms like back pain, neck pain, or headaches. While our chiropractors will address each patient's specific condition with chiropractic care, we often find it helpful to coach our patients towards achieving a healthier lifestyle. For example, there may be certain activities that you should avoid or do differently to prevent yourself from unintentionally aggravating your particular health limitations. The goal of including lifestyle advice with a chiropractic care plan is to help patients achieve the fulfilling and happy lifestyle they deserve. Our team at Houston County Chiropractic use our chiropractic expertise to help each patient reach total health and wellness.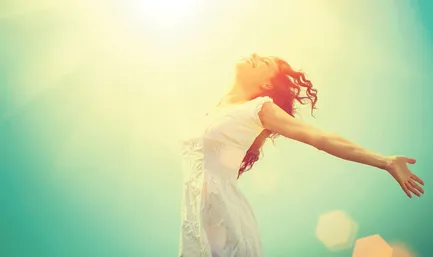 How Diet Plans Can Help
Our chiropractors will examine your medical history, perform a physical, and sometimes run blood and imaging tests to make a proper diagnosis. We will recommend a diet, exercise, and supplement program based on your nutritional needs. We have healthy diets for chronic illnesses, weight loss, allergies, sports training, and other conditions. We will eliminate too much sugar, salt, and bad fat from your diet. Our diets will recommend fresh fruits and vegetables, lean grass fed and hormone free meats, fish, whole grains, beans, healthy oils, and dairy products. We will help you learn to plan healthy meals and snacks for the week.
What Lifestyle Advice Provides Patients
Our program will include recommending supplements that meet your nutritional needs. Supplementation is needed because most of us do not receive the proper vitamins needed throughout the day. Each nutritional supplement provides the extra boost of nutrition needed. We may also recommend supplements that detox the body and remove harmful chemicals and toxins if necessary.
We will design an exercise program to meet your physical needs too. For chronic illness, our chiropractors will provide exercises that can be done at home to improve mobility and manage pain. We may also recommend other types of exercises like walking, running, swimming, dancing, yoga, gardening, and yard work. Our chiropractors will customize the exercise program to your specific needs.
Lifestyle advice helps patients heal from injuries and illness faster, improves concentration and sleeping, and supports overall wellness. It is a safe and healthy way to lose weight. It can be combined with other chiropractic therapies to treat pain and chronic illness. For children, it can help them develop good eating and exercise habits. Eating the right foods when losing weight helps control blood sugar. Lifestyle advice can help you understand that what you eat affects your overall health.
Contact Us About Lifestyle Advising
Contact us at Houston County Chiropractic in Dothan to make an appointment about lifestyle advising for pain, weight loss, chronic illness, sport injuries, allergies, and overall wellness. Fill out our online form or call our office today. Find out how we can help you live a better tomorrow.