Pediatric Chiropractic Care FAQ
Taking care of your newborn is incredibly important. We encourage you to come visit Houston Country Chiropractic in Dothan, AL. We can provide newborn chiropractic and help improve the well-being of your baby or child. Let's take a closer look at some questions that many parents ask us when it comes to pediatric chiropractic care and how it can help your child.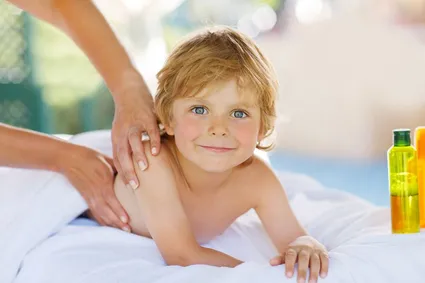 What Pediatric Chiropractic Techniques Are Used on My Child?
Here are some common techniques that our chiropractor will use when treating your newborn:
Massage therapy to help reduce anxiety in your newborn.
Spinal manipulation to bring musculoskeletal balance throughout the body for your baby or child so that his spine develops normally and his nervous system performs optimally.
Stretches and exercises are done to improve blood flow and strengthen muscles in the body.
How Does Pediatric Chiropractic Care Work?
Chiropractic care relies on using various techniques called adjustments. These adjustments are gentle and safe and aim to correct subluxations in your child's musculoskeletal system. Thankfully, pediatric chiropractic care will ensure that your child develops normally and that his body and immune system are healthy.
What Conditions Can Be Treated with Pediatric Chiropractic Care?
Every child may develop differently. Thankfully, chiropractic care ensures that your child receives an all-in-one treatment that can treat various conditions. Holistic medicine has been around for many years and has proven itself to be a reliable source of healing. Chiropractic care simply enables the body to heal itself without the need for invasive surgery or pain medication. Providing these services to your child will help improve his life and set him on the right path for many years to come.
Our Houston Chiropractor
Houston Country Chiropractic in Dothan, AL is your chiropractic care center for pediatric care. We provide our patients with educational materials and provide information on the importance of holistic wellness. We believe that education is one of the best tools out there to live a healthy life. Bring your child to us so that we can provide gentle holistic care. Give us a call today at .